Online dating is continuing to grow in popularity and constantly evolve. Millions of people turn to online dating apps or social networking sites to meet someone. But instead of finding romance, many find a scammer trying to trick them into sending money.
According to the FBI Internet Crime Complaint Center (IC3), people have lost approximately $133,400,000 from January 1, 2021, to July 31, 2021.
What is a romance scam?
An online dating scam, also known as a romantic scam, is when a person is tricked into believing they're in a romantic relationship made via dating apps and other social media sites.
The scammer directs the victim to a fraudulent website or application for an investment opportunity. After the victim has invested an initial amount on the platform and sees an alleged profit, the scammers allow the victim to withdraw a small amount of money, further gaining the victim's trust.
After the successful withdrawal, the scammer instructs the victim to invest larger amounts of money and often expresses the need to "act fast." When the victim is ready to withdraw funds again, the scammers create reasons why this cannot happen.
The victim is informed additional taxes or fees need to be paid, or the minimum account balance has not been met to allow a withdrawal. This entices the victim to provide additional funds. Sometimes, a "customer service group" gets involved, which is also part of the scam. Victims are not able to withdraw any money, and the scammers most often stop communicating with the victim after they cease to send additional funds.
Romance scammers create fake profiles on dating sites and apps, or contact their targets through popular social media sites like Instagram or Facebook. The scammers strike up a relationship with their targets to build their trust, sometimes talking or chatting several times a day. Then, they make up a story and ask for money.
In this article, we'll identify common online dating scams and offer some tips on how to tell if someone is scamming you online. We also have information about how to report a dating scammer if you or someone you love has fallen victim to one.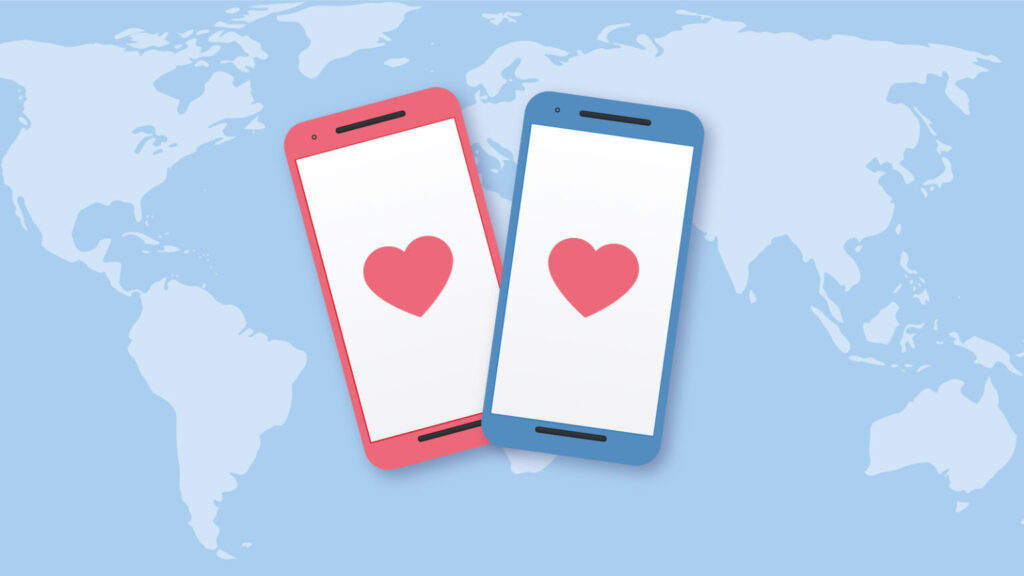 Common Signs of a Romance Scammer
Romance scammers are experts in social manipulation and can sound very convincing. Many of the signs of a romance scammer are subtle and insidious because the scammer is trying to build trust before they exploit you. To avoid online dating scams, be on the lookout for these four red flags when you're getting to know someone online:
1. They instantly fall In love with you
Oftentimes, the first sign of an online dating scam shows up when a romance scammer expresses strong emotions in a relatively short period of time. They may even say that they're in love with you, but it's a tactic they're using to get you to give up personal details and answers to the security questions that you use to lock down your accounts across the Internet.
2. They claim to need money for emergencies, hospital bills or travel.
Be suspicious of anyone who asks you for financial assistance, no matter how dire their circumstances seem to be. If you encounter one of these storylines when you're talking to a new love interest on the internet, there's a good chance they're scamming you.
"I need money to support a sick relative."
"I need a short-term loan for airfare to visit you."
"I need some startup money for a business venture."
"I need funds to finalize a loved one's funeral."
"I'm a US service member overseas, and I need some money."
3. Online romance scammers try to lure you off the dating site.
Oftentimes, scammers convince victims to leave the dating site and use personal email or instant messaging to continue communication. At first, this might not seem like a red flag. When you are getting to know someone, you'll naturally want to move beyond the dating site and use other forms of communication. Be very cautious when someone asks for your phone number or email address. This makes it even easier for them to access your personal information.
If you want to communicate outside of the dating site, set up an alternate email address or utilize an instant messaging app that isn't connected to personal information like your primary email and phone number.
4. Romance scammers plan to visit, but they always cancel because of some "emergency."
If an online love interest makes plans to visit but always seems to change their plans at the last second because of a traumatic event, family drama, or a business loss, you should be very suspicious. Often, their cancellation will be accompanied by a request for a short-term loan. Look out for someone who says something like, "I really want to meet you, but I can't buy a plane ticket right now because of x. If you buy me a ticket, I will pay you back! I just want to be together."
TIPS TO PROTECT YOURSELF:
Never send money, trade, or invest per the advice of someone you have solely met online.
Do not disclose your current financial status to unknown and untrusted individuals.
Do not provide your banking information, Social Security Number, copies of your identification or passport, or any other sensitive information to anyone online or to a site you do not know is legitimate.
If an online investment or trading site is promoting unbelievable profits, it is most likely that—unbelievable.
Be cautious of individuals who claim to have exclusive investment opportunities and urge you to act fast.
To report a scam to the FBI IC3, please visit www.ic3.gov.
Related posts