According to statistics compiled by the FBI and the FTC, cybercrime against older people is skyrocketing. Because older adults are more trusting of people whom they don't know and often are open to chatting with others because of isolation, they are more vulnerable to these types of scams.
According to the National Council on Aging (NCOA), over 90% of all reported elder abuse is committed by the older person's own family members, most often their adult children, followed by grandchildren, nieces and nephews, and others.
Common tactics include depleting a joint checking account, promising but not delivering care in exchange for money or property, outright theft, and other forms of abuse, including physical abuse, threats, intimidation, and neglect of basic care needs.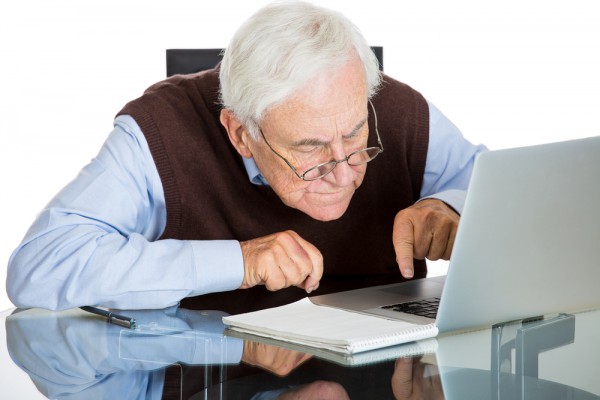 "When protectors take over finances or lecture parents about their mistake, it plays right into the scammers' hands by threatening the target's independence," says Anthony Pratkanis, a social psychologist at the University of California, Santa Cruz, and co-author of Weapons of Fraud with AARP's Douglas Shadel. "For scam victims to admit they were wrong means they're stupid and unable to take care of themselves," Shadel said.
Millions of older adults fall prey to financial scams every year. These crimes cost more than $650 million per year. Help protect your loved one from online scams and fraud by sharing with them these helpful tips:
Do not allow anyone but a trusted family member, friend, or professional financial adviser to handle your personal finances or banking. Do not make a large financial purchase or investment without consulting an independent, trusted loved one or financial adviser.
Never give out your PIN, social security number, bank account, Medicare, or credit card over the phone, unless you have initiated contact and know the company that you are speaking to.
Get recommendations from friends or family for reputable help or services, such as gardening, housekeeping, or meal prep, who may be entering your home.  If you need an in-home care provider, work with an established agency, or request references and get a background check if you are personally hiring someone.
Be careful of door-to-door sales. Most reputable companies no longer use this practice.
Be cautious of high-pressure sales pitches with too much urgency. Slow down and don't feel threatened to act immediately.
Never sign a contract without clearly understanding the terms of the agreement. And be skeptical of free trial offers and make sure you clearly understand their cancellation policy.
Unexpected notifications by phone or email that you have won a trip, prize, or money are typically a hoax.  Unless you have specifically entered yourself, contact made in this way should be a red flag.
Do not assume that all charity organizations are legitimate. Research a charity before donating.
Sign up for identity theft protection to monitor personal and financial information. If there is an issue, this type of protection can provide aid and assistance to an individual.
Use precautions with your financial information online. Shop with retailers that are well-known companies.  If you are making an online purchase, make sure the website is safe—review their privacy policy and make sure they use encryption (look for lock symbol).  And if you must create a password, make sure it is at least eight characters long and includes some upper- and lower-case letters, numbers, and special characters.  
Steps To Take If You're A Victim Of A Scam
If you think you've been scammed, don't be afraid or embarrassed to talk about it—waiting could only make it worse. Immediately:
Call your bank or your credit card company
Cancel any credit card or debit card linked to the account
Reset your passwords and personal identification numbers
Any consumer can report online scams, including unsuccessful attempted fraud, at the FBI's IC3 website.
This article was originally published on Abijita Foundation
Related posts